MAPS Canada hosts events, and our board and volunteers also attend, present and connect at various community events including conferences, film screenings and more. We often have a table with books and MAPS Canada merchandise for sale at these events, so come by and say hello!
Spirit Plant Medicine Conference 2023
The Canadian Psychedelic Summit
Hollyhock, Cortes Island, BC
MAPS Canada co-hosted the inaugural Canadian Psychedelic Summit in 2022 and are excited to be a community partner in 2023.
The Canadian Psychedelic Summit is a connective retreat that brings together Indigenous, grassroots, policy, and sectoral leaders from across Canada to explore a vision for psychedelics in our nations centred around equity and ethics. 
Join us to center the embodied knowledge of Indigenous peoples, creating space for (un)learning, storytelling, and connection with ourselves, one another, and the natural world. 
Partial and full scholarships are available for individuals from equity-seeking communities. 
This gathering is led by Kim Haxton, hosted by Hollyhock, and supported by MAPS Canada as Community Partner.
Learn more and register today! 
Colorado Convention Centre - Denver,CO
We were honoured to be a community partner at this amazing conference hosted by MAPS.
It was an incredible event with approximately 12 thousand attendees!! 
We met so many wonderful people from Canada, the USA, and many other countries who visited our booth, attended our meet-up, and checked out our poster presentation.  
We learned so much from all the presenters and conversations, made great connections, and had a really fun time.
DOSED Screening in Vancouver
Psychedelic Authors Book Fair
Qi Integrated Health - 1764 West 7th Avenue, Vancouver, BC
Sunday, June 11 - 12:00PM - 4:00PM PDT
Join us for a Psychedelics Book Fair with renowned British Columbian authors in support of the EXPAND Study, organized by MAPS Canada.
MAPS Canada tabled at the Spirit Plant Medicine Conference
Life on planet Earth is changing faster than most of us could possibly have imagined only a few short years ago. The need for new (and ancient) visions of wisdom and compassion is greater than ever. When understood and used in optimal conditions and effectively integrated into the daily walk, the psychedelic, sacramental healing and awakening plants and related substances are arguably the most potent allies and tools available to struggling humanity in these tumultuous times.
But these powerful substances are not the story itself…
At their best they are in service of this overarching vision and urgent need for a "turning of the wheel." We at the Spirit Plant Medicine Conference are passionately committed to providing a platform for the sharing of insight and wisdom toward this vision and prayer for humanity, for all inhabitants of the planet, and for the Earth itself.
To that end, we have been bringing leading influencers in fields related to psychedelics and consciousness change to Vancouver, Canada for 11 years. Over the course of that time we have learned from the presenters and participants themselves that this is a rare and special conference that has not only generated great information, inspiration, and community-strengthening connections, but has evoked a remarkable, empowering heart quality among those attending.
You are warmly invited to join us for this seminal and potentially life-altering event, for yourself and for all our relatives on the beautiful blue planet.
MAPS Canada presented at The Psychedelic Psychotherapy Forum
September 29 - October 2, 2022
Taking place at the Vancouver Island Conference Centre on the unceded lands of the Snuneymuxw nation, the Psychedelic Psychotherapy Forum intends to visibly "shake the tree" — to open up possibilities for transforming health (especially mental health), and related professions. 
Through developing active, inclusive and cohesive communities with shared vision and practices, we can create positive change and solutions, and commit to investments in people, teams, and new infrastructures.
The Psychedelic Psychotherapy Forum is the longest-running psychedelic conference of its kind in Canada, and is unique today in that it is crafted for and co-created with practitioners, supporting, working, and training, in the field of psychedelic-assisted therapy.
The Forum/Conference is an opportunity for everyone interested in the field of psychedelic-assisted therapy — including health providers, advocates, researchers, students, bodyworkers, traditional and/or holistic therapists — to come together to network, and to dialogue about learnings, opportunities, issues and challenges, models of healthcare, and standards of practice.
MAPS Canada Co-Chair Rielle Capler will be presenting at the Public Forum Day on October 1, 2022.
Find out more about how to attend, sponsor, or apply for scholarships to attend!
Vancouver and Toronto! MAPS Canada hosted fundraising screenings and Q+As of:
Better Living Through Chemistry
September 14, 2022 6:00 - 10:00 pm at Toronto's Revue Theatre
6 pm - Doors / 6:30 - Film / 8 - Q&A with director followed by panel
September 20, 2022 6:00 - 9:00 pm at Vancouver's Rio Theatre
6 pm - Doors / 7 - Film / 8:30 - Q&A with director followed by speaker
Meet your psychedelic godparents! Canadian filmmaker Connie Littlefield tells the story of Ann and Sasha Shulgin. Sasha Shulgin (1925 – 2014) was a chemist who discovered nearly 200 psychedelic substances. His wife and co-author, Ann Shulgin (1931 – 2022), was a lay therapist and a pioneer in the field of psychedelic psychotherapy. They lived near Berkeley, California, on a few acres known as "the Shulgin farm."
We are proud to be hosting screenings on September 20, 2022 (Psychedelic Mushroom Day!) 6:00 – 9:00  pm at Vancouver's Rio Theatre and at Toronto's Revue Theatre September 14, 2022, 6:00 – 10:00 pm as fundraisers in support of MAPS Canada.
Dr. Ishrat Husain MBBS, MD (Res.), MRCPsych, Speaker
Lead, Mood Disorders Service, General Adult Psychiatry and Health Systems Division, Centre for Addiction and Mental Health (CAMH); Head, Clinical Trials Unit, Campbell Family Mental Health Research Institute, CAMH; Tier 2 Canada Research Chair in Treatment Innovation in Mood Disorders, CAMH; ​Associate Professor, Division of Neuroscience and Clinical Translation, Department of Psychiatry, University of Toronto.
Dr. Ishrat Husain [MBBS, MD(Res.), MRCPsych (UK)] is Head of the Clinical Trials Unit and Lead of the Mood Disorders Service at CAMH and an Associate Professor in the Department of Psychiatry at the University of Toronto. He holds a Tier 2 Canada Research Chair in Treatment Innovation in Mood Disorders. Dr. Husain's research program focuses on treatment innovation in mood disorders across populations through biomarker-driven clinical trials of emerging pharmacological and psychosocial interventions, including psilocybin-assisted psychotherapy.  
Sabina Pillai, MA. , Senior Lead Psychotherapist at Field Trip Health, Speaker
Sabina Pillai is a Registered Psychotherapist with a master's in Clinical and Counselling Psychology from the University of Toronto. She has extensive experience working in various settings as a psychotherapist, facilitator, and consultant. She has published research on addictions and mindfulness and completed studies on spiritual emergencies and non-ordinary experiences in meditation. By bringing a soft front and strong back into her work as a therapist, Sabina cultivates an open and non-judgemental space where clients can feel seen, supported, and inspired to heal and grow. She is currently the Senior Lead Psychotherapist at Field Trip Health and Wellness and provides ketamine-assisted psychotherapy at Field Trip's Toronto clinic.
Dr. Emma Hapke, MD, FRCPC, Co-founder of the Nikean Psychedelic Psychotherapy Research Centre, Speaker
Dr. Emma Hapke, MD, FRCPC, is a psychiatrist, psychotherapist and psychedelic researcher. She started her career as an attending psychiatrist at CAMH in Toronto. Her specialty is women's mental health and the treatment of developmental trauma, sexual trauma and complex PTSD. Dr. Hapke is also a lecturer at the University of Toronto. She has extensive training in multiple types of psychotherapy and has worked clinically with ketamine-assisted psychotherapy. She also has a growing interest in psychosocial oncology. Dr. Hapke works with MAPS as the principal investigator for the Montreal site of a phase III study examining MDMA-assisted psychotherapy for PTSD and is MAPS-trained to deliver MDMA-assisted psychotherapy. In the spring of 2021, Dr. Hapke joined UHN as an attending psychiatrist and is the co-founder of the Nikean Psychedelic Psychotherapy Research Centre.
Raad Seraj – Moderator
Raad is Bangladeshi-Canadian entrepreneur building at the trifecta of consciousness, capital, and community. He is the founder of Mission Club, an investor education platform that is democratizing access and mobilizing a global community into the psychedelic ecosystem. Raad is also the founder and host of Minority Trip Report (MTR), a podcast for underrepresented scientists, artists, and founders to talk about mental health and psychedelics. By day, Raad leads strategic growth at Affinity, a San Francisco based startup building AI tools for some of best investors in the world. Raad is a scientist-artist at heart. He has a background in cancer research and has travelled coast to coast as a host for MuchMusic ( Canada's MTV).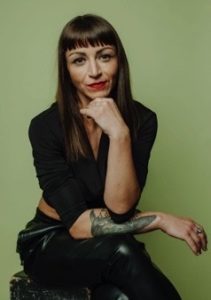 Amanda Siebert, Speaker: 
Amanda Siebert is an author, award-winning journalist ,and photographer covering the intersections of culture, science, and business in cannabis and psychedelics, and owes her life to the plants, fungi, and compounds she writes about. With their help, she has overcome depression, anxiety, and post-traumatic stress disorder, and is committed to spreading the word about their potential to help people live more vibrant lives. Her work has appeared in Forbes, The New York Times, Vice, and more. Amanda is based on unceded Qayqayt territory in New Westminster, B.C.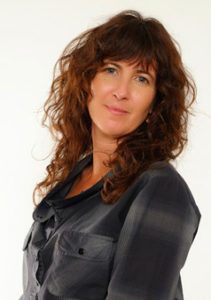 Dr. Rielle Capler, Moderator:
Dr. Rielle Capler is co-chair of the board of MAPS Canada. She has over 20 years of experience in the cannabis field, engaging in research, knowledge translation, service provision, and community organizing. She received the Governor General of Canada's Queen Elizabeth II Diamond Jubilee Medal acknowledging her contribution to Canadian society through her work with medical cannabis. Rielle's research relates to cannabis and psychedelics, and she is currently a research advisor to Ketamine Assisted Therapy Association of Canada and works as a lead consultant with PsyDev Corp. Rielle's research and advocacy focus is on the instrumental uses of plant medicine, equitable access to medicine, and harm reduction. After the completion of her doctoral degree at University of British Columbia, Rielle was a Postdoctoral Research Fellow at the British Columbia Center on Substance Use.
Connie Littlefield, Director:
Connie Littlefield is a Canadian filmmaker. She wrote and directed "Hofmann's Potion: The Early Years of LSD" which came out in 2002. This film has been credited with changing the way many people think about psychedelic drugs. Since then, she has focussed on making films that expose the hypocrisy of drug prohibition while exploring human consciousness, such as "Hofmann's Potion." In 2006, she made a film about L.E.A.P.: Law Enforcement Against Prohibition, called "Damage Done: The Drug War Odyssey." The Vancouver Sun said it was "the smartest documentary yet on a divisive subject." This film played to a large television audience and a copy was sent to every police academy in North America. 2015's "The Sunshine Makers," which she wrote and produced, currently plays on iTunes, Youtube and Sundance Now. "…there's no question that hanging out with Tom Sawyer and Huck Finn on acid has its appeal," said Manohla Dargis, in The New York Times.
MAPS Canada will tabled at the Sisters in Psychedelics Summit
We're celebrating and elevating the psychedelic sisterhood!

Join us to connect, learn and grow. Help shape the future of the divine feminine in the psychedelic renaissance.  
Featuring female speakers from all realms of the psychedelic space, you will walk away with actionable knowledge whether you are just curious about psychedelics, an experienced psychonaut, an above or below ground healer, or an industry professional.
*All genders are welcome to attend*
Free public livestream from:
The Canadian Psychedelic Summit: An Evening with Paul Stamets
August 7, 2022, 8:00 - 10:00 pm PT
As part of the inaugural Canadian Psychedelic Summit, MAPS Canada and Hollyhock are honoured to present a free livestream with Paul Stamets, speaking on psilocybin and neurogenesis.
With the increasing interest in microdosing, what are the implications for age-related neuropathies or neurogenerative diseases? Paul will present compelling evidence that microdosing stacked with other substances may improve neurological health.
About Paul Stamets

Paul Stamets, a speaker, author, mycologist, medical researcher and entrepreneur, is considered an intellectual and industry leader in fungi: habitat, medicinal use, and production. He lectures extensively to deepen the understanding and respect for the organisms that literally exist under every footstep taken on this path of life. His presentations cover a range of mushroom species and research showing how mushrooms can help the health of people and the planet. His central premise is that habitats have immune systems, just like people, and mushrooms are cellular bridges between the two. Our close evolutionary relationship to fungi can be the basis for novel pairings in the microbiome that lead to greater sustainability and immune enhancement.
THE CANADIAN PSYCHEDELIC SUMMIT
Hollyhock Leadership Institute - Cortes Island, BC
Hosted by MAPS Canada and Hollyhock, the Canadian Psychedelic Summit is the first in a series of annual gatherings that will bring together leaders across sectors to explore a vision for psychedelics in our nation centered around equity and ethics.

We offer a supportive environment to have the challenging conversations facing our field. Beyond envisioning the future of psychedelics, together participants will co-create how we wish to do this work, inviting a community of shared commitments and accountability.