MAPS Canada's leadership, staff, and volunteers are dedicated to furthering the scientific understanding and practical application of psychedelic medicine to improve lives.
Our organization is made up of a diverse group of scientists, researchers, students, advocates, and leaders from all sectors. We believe that to solve some of the biggest challenges in human mental health requires people from a diversity of backgrounds, identities, and experiences, who share a common vision: to improve lives through equitable access to legal and regulated psychedelic medicine.
Rielle Capler (MHA, PhD) brings to her role as co-chair of MAPS Canada over 20 years of experience in the cannabis field, where she has engaged in research, knowledge translation, service provision, standards development, and community organizing. Rielle received the Governor General of Canada's Queen Elizabeth II Diamond Jubilee Medal acknowledging her contribution to Canadian society through her work with medical cannabis. 
Rielle received a doctoral degree in Interdisciplinary Studies at University of British Columbia, and held a Postdoctoral Research Fellowship at the British Columbia Center on Substance Use. She is an Adjunct Professor in the School of Population and Public Health, in the Faculty of Medicine at the University of British Columbia. Rielle's research relates predominantly to cannabis and psychedelics, with a focus on the instrumental uses of drugs, equitable access to health care, use of legal and illegal sources, harm reduction, and intergenerational trauma. Rielle is a research advisor to Ketamine Assisted Therapy Association of Canada.
Rielle's policy and advocacy focus is on the inclusion of systemically marginalized voices and communities, the transition of illegal and stigmatized plant medicines and psychedelics to a legal context, equitable access and economic development. Rielle has consulted and advised on cannabis policy nationally and internationally and co-founded several long-standing non-profit organizations to represent patients, producers, and retailers.
Sabrina Ramkellawan is president of the Clinical Research Association of Canada, a non-profit organization that provides clinical research education. In addition, she is the COO & Co-Founder of Knowde Group, a female-led contract research consultancy that supports psychedelic and cannabinoid clinical trials globally. She has also served for the past several years as the Research Committee Lead for MAPS Canada.
Sabrina has been working in clinical research for over 20 years, conducting phase 1–4 clinical trials to bring new drugs, treatments, and devices to market. She has conducted clinical trials in therapeutic areas including PTSD, neurological pain, traumatic brain injury, and addiction.
She has designed and taught postgraduate healthcare and clinical research programs for Seneca College and the Michener Institute of Education at UHN. Sabrina is currently teaching courses on ethics, diversity, and regulation in clinical research and medical cannabis education for healthcare providers.
Kayla Breelove Carter (MACP, LCT, RCT, CCC, NuPsych., Clinical Traumatologist-TI, Psychedelic Assisted Therapist- IPI) works with individuals and organizations to increase their awareness and understanding of trauma, racial trauma, and adverse childhood experiences. Kayla helps bring reflection and profound change in one's recovery journey, while guiding organizations in the reflection of how their privilege and own lens, can play out within their role in the workplace.
With over ten years of clinical experience, Kayla specializes as well in nutritional psychology and psychedelic assisted therapy. As a clinical supervisor for those seeking licensing in New Brunswick and Nova Scotia, Kayla also dedicates her time in supporting graduate students through Breelove's weekly free counselling clinic and community counselling program, where individuals seeking counselling therapy can engage in one on one mental health counselling for free.
When she is not providing counselling therapy or consultation work, Kayla enjoys contributing to CBC Morning Moncton and PEI, as their mental health columnist, while also spending time with her two children under five and partner of fifteen years. 
Reverdi Darda (RN, BScN, CHE) is the President and CEO of Cena Life Inc,. an Alberta-based mental health services company. She has over 30 years of experience as a Registered Nurse. Her professional career includes Executive leadership roles in the public, government, and non-profit sectors. Her experience and expertise in the areas of community engagement, planning, project and change management have significantly impacted outcomes of numerous projects that she has been involved in. Reverdi is Metis and a direct descendant of Damase Carriere who fought against Canadian Colonialism beside Louis Riel in the heroic Metis North-West Resistance of 1885. Her passion to engage communities and work together for the equity and inclusion of all is reflective in her family's legacy.
Rick Doblin is the founder and executive director of the Multidisciplinary Association for Psychedelic Studies (MAPS) USA. He received his doctorate in Public Policy from Harvard's Kennedy School of Government, where he wrote his dissertation on the regulation of the medical uses of psychedelics and marijuana, and his Master's thesis on a survey of oncologists about smoked marijuana vs. the oral THC pill in nausea control for cancer patients.
His undergraduate thesis at New College of Florida was a 25-year follow-up to the classic Good Friday Experiment, which evaluated the potential of psychedelic drugs to catalyze religious experiences. He also conducted a thirty-four year follow-up study to Timothy Leary's Concord Prison Experiment.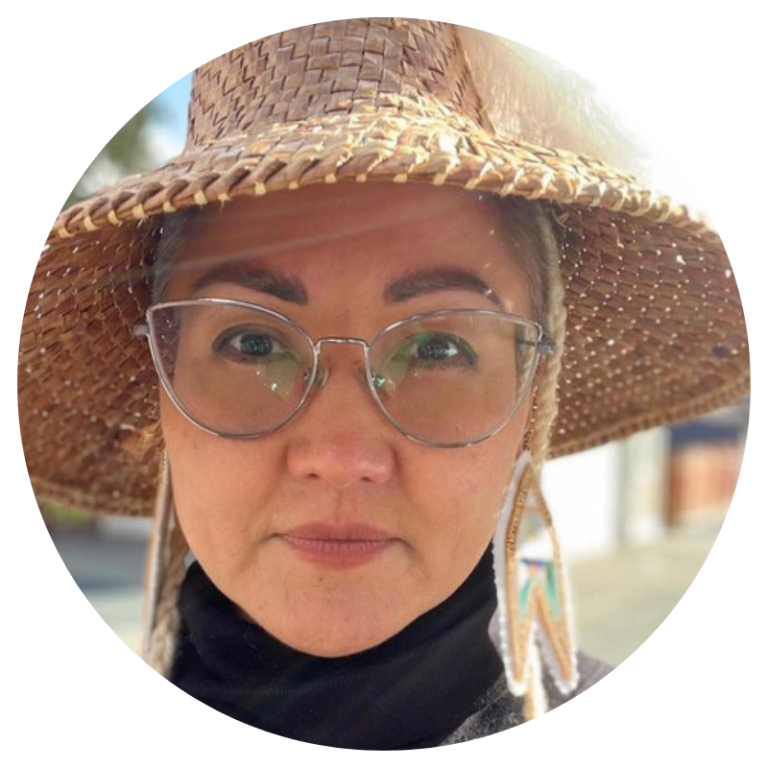 Stó:lō from Sts'ailes Nation and Tsimshian from Metlakatla Nation, Francine values and upholds the cultural teachings she has learned from her Indigenous family. Francine's desire to support First Nation families and communities through the impacts of colonialism, assimilation and displacement from their traditional territory has brought her to a diverse career in mental health, traditional medicine, business and cultural tourism.
Francine currently works with the Thálé:ylexw awtxw Foundation, The House of the Life Givers, a grassroots Stó:lō womxn's group with a purpose to support the growth and empowerment of Indigenous womxn in S'ólh Téméxw, the Stó:lō traditional territory. This foundation strives to create opportunities for Indigenous womxn to share their knowledge and experiences, re-connect to land-based healing and build relationships with one another.  Francine also works with Sacred Circle, supporting their vision for a healthcare system that honors Indigenous knowledge and ancestral traditional medicine. As an advocate for the rights of Indigenous people, Francine's considers her work with Sacred Circle one of the most powerful ways to support First Nations people in preserving their traditional knowledge, promoting cultural healing practices and reconnecting to their traditional territories.
Defining moments in her career over the years include volunteering with the suicide crisis line, owning and managing several businesses in the Stó:lō territory, managing a traditional Stó:lō group that shared cultural stories, song and dance, supporting First Nation community business development with Indigenous Tourism BC, and supporting children and families at the Stehiyaq Wellness Centre, a residential facility for at-risk Indigenous youth.  Francine was recently featured in Lllahee: Water, a video sharing about the power of water as a healing medicine. Francine holds a Bachelor of Arts degree in psychology and anthropology from the University of British Columbia and was the valedictorian of the Ch'nook Indigenous Business Program from the Sauder School of Business.
Shannon Smadella is a wellness advocate, speaker, and entrepreneur. She is the founder and CEO of Insight Global, a business consulting and wellness education firm. As a skilled business professional and corporate consultant, Shannon has over twenty years of experience in strategic management, operations management, human resources, marketing, business development, finance, and project and event management. As a motivational speaker, she has delivered keynotes and facilitated workshops at hundreds of events throughout North America. She has been interviewed by various networks, including TSN, CTV, KTLA, and MTV.
Shannon's strong professional record reaches beyond business. Her educational background is in health sciences and business, and she is presently completing her MBA. She has expanded her knowledge through training at MIT (business), Harvard (higher education teaching & curriculum development), and wellness organizations like The Chopra Centre. Shannon is an Ordained Spiritual Minister and has worked in the field of spiritual healing for over fifteen years. She has donated 3000+ volunteer hours to 80+ charities, raising millions for those in need. She is recognized as a Woman of Distinction Finalist (2009) and a Woman of Inspiration Award Winner (2022) for her humanitarian work. She is also a former Miss Canada.
Shannon has been involved in psychedelic advocacy and research for over 4+ years, starting with MAPS Canada, where she lent her expertise to fund development and event management. Later, she co-organized and hosted Examining the Psychedelic Renaissance for MAPS Canada, a 40-episode web series. Shannon has interviewed some of the most prominent leaders, innovators, scientists, and luminaries in the psychedelic space through her work and has consulted for various organizations in the psychedelic space. Subsequently, she co-organized World Psychedelics Day and is a consultant and spokesperson. Shannon is the recipient of an Ancestor Medicine Award with Cosmic Sister. You can find her sharing her views and expertise on her podcast Dialed In and spending her free time with her son Ryder.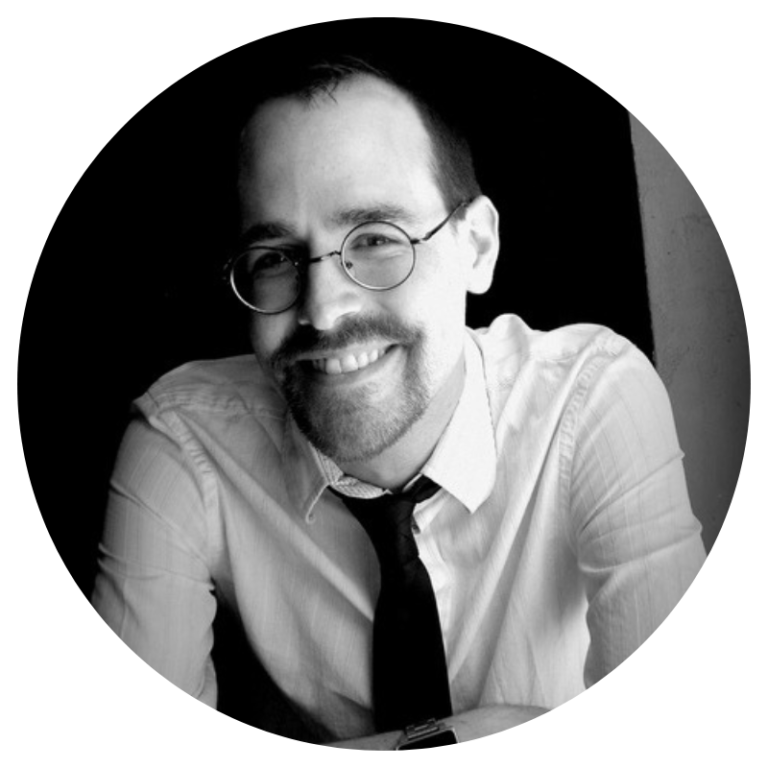 Jeff Vidt (MAT, MAR, RP) works as a Spiritual Care Provider, ordained United minister, and Registered Psychotherapist at a pediatric hospital in Ottawa. He has 12 years' experience working in professional spiritual care in various healthcare settings, including the Cleveland Clinic, North York General Hospital, and Unity Health Toronto. He has engaged in the advocacy and development of spiritual care modalities including research, assessment, competencies, intervention, and code of ethics.
Jeff has served as Treasurer for numerous committees, including the Canadian Association for Spiritual Care Executive Board, and regional committees and conference planning organizations based in Toronto and Ottawa. He also was responsible for facilitating and organizing the budget for memorial and service recognition programs at Unity Health Toronto.
In 2018, Jeff was privileged to be selected as a participant in the Religious Leaders study conducted by Johns Hopkins Center for Psychedelic & Consciousness Research where he discovered the healing potential that psychedelics and integrative experiences can have on a person. 
Since then, he has advocated for the responsible use of psychedelics to promote healing and growth in healthcare and has promoted the use of professional spiritual care providers in psychedelic-assisted psychotherapy and research. Jeff has facilitated workshops and educational seminars in spiritual care, psychedelics, and the search for meaning for healthcare professionals across disciplines.  He works with special emphasis on organizational strategy and the development of strong core values that direct organizational decision-making. 
Jeff is a member of the Board of the Canadian Association for Spiritual Care/
Association canadienne de soins spirituels
VOLUNTEER COMMITTEE LEADS
Luc Briedé-Cooper graduated with a Bachelor of Science, Major in Physics from the University of British Colombia (UBC) in Vancouver, Canada. Since then, he has been on a journey of personal growth culminating in working as a coach, speaker and creator on Youtube.
He makes content on spirituality, self development and technologies of the sacred that can facilitate such growth. This eventually brought Luc to lead the Youtube Committee at MAPS Canada.
His interests include studying the consequences of psychedelics for the meaning crisis in the western society and helping other people on their journey of personal growth.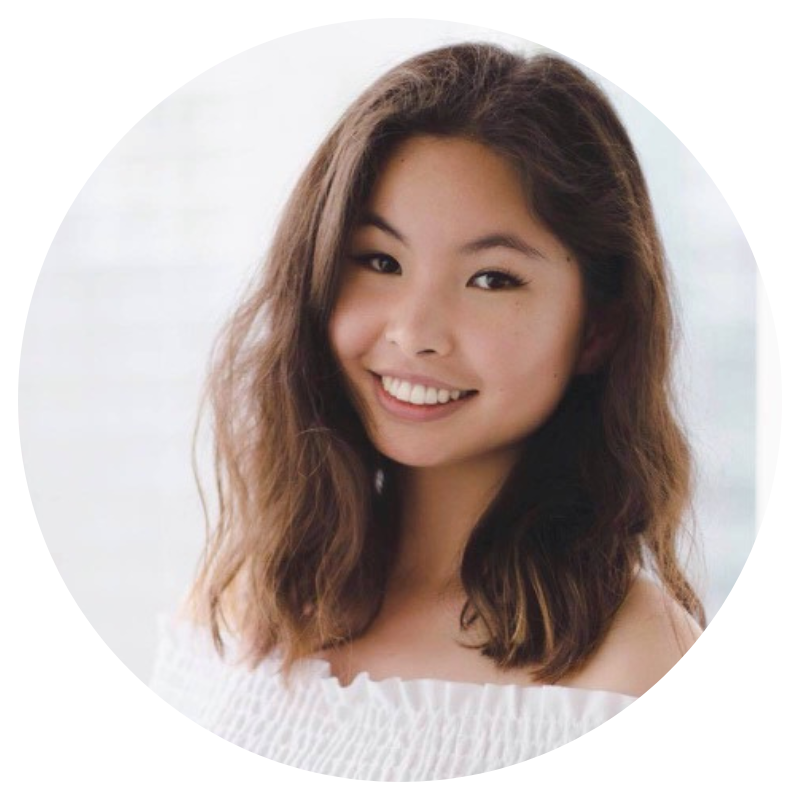 SAP Community of Practice Committee Lead
Samantha Dong (she/her) is a recent graduate from McMaster University's Bachelor of Health Sciences Program and currently leads MAPS Canada's Psychedelics Special Access Program Community of Practice.
During her studies, Samantha was a head teaching assistant for the Anatomy and Physiology course, and research assistant at CanChild Centre for Childhood Disability Research. She continues her work with CanChild today, where she leads a project on youth engagement in neurodevelopment disabilities research, manages social media, write newsletters, and translate research knowledge into graphics and videos. Her experiences in these roles have solidified her passion for facilitating, teaching, and knowledge translation (i.e., communicating research to a wider audience).
Samantha's curiosity and adventures in the psychedelic space is ripe. She is deeply interested in the therapeutic potential of psychedelic medicines for mental health, and she sees volunteering as a valuable way to advocate for this cause. This led her to reach out to MAPS Canada and the Toronto Psychedelic Community in May 2022, and she's been volunteering with them ever since.
Her side quests in life include weight training at the gym, freelance photography, and coordinating documentary nights with her friends!
Laszlo Nap is MAPS Canada's Social Media Manager. He has a background in marketing and a passion for mental health, and is currently pursuing a career in psychotherapy: his goal is to help others access psychedelics in a therapeutic setting.
Laszlo is an avid learner and believes that by helping others we can create a more balanced future. He hopes that by working with psychedelics he will be able to create positive change in the world and make a difference in the lives of others.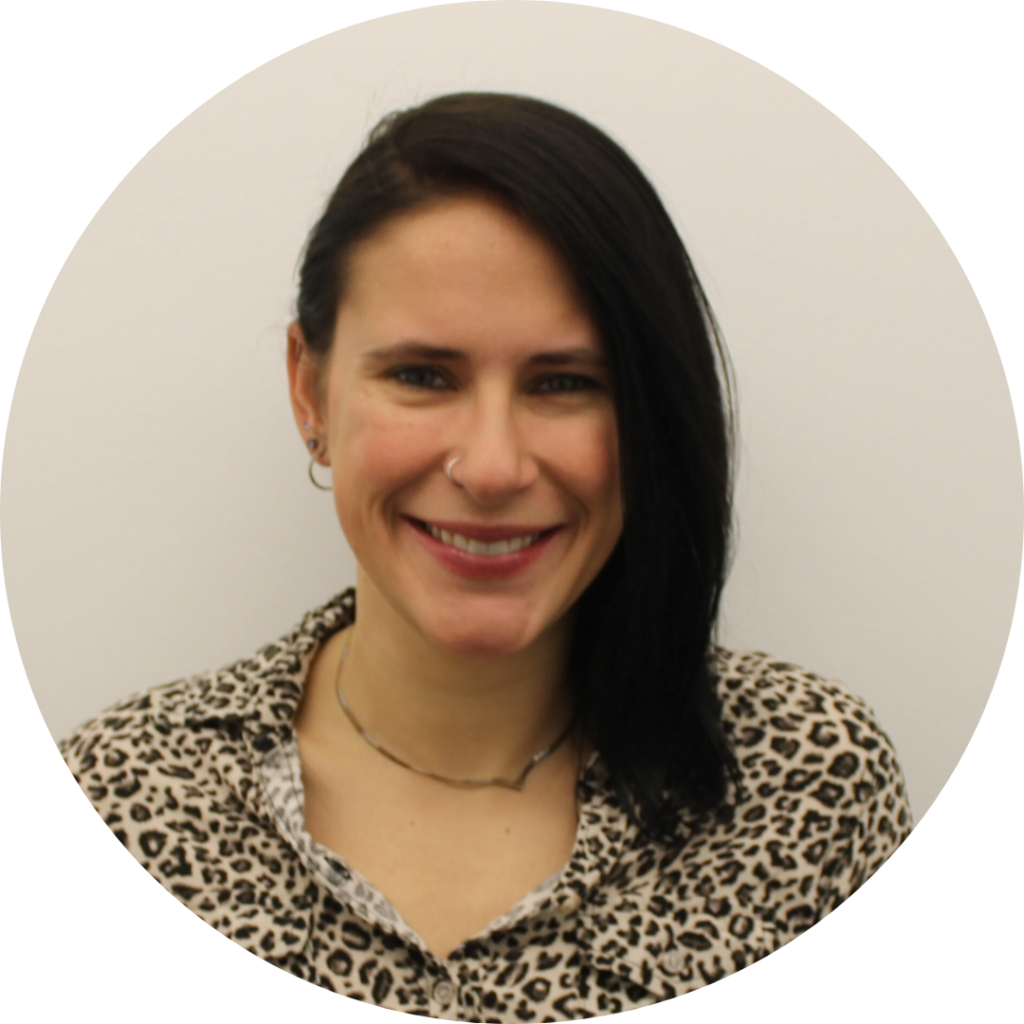 Sonia is a self-identified research nerd, with a MSc in Neuroscience and over 10 years' experience working in the clinical research industry.
Sonia has experience in protocol development, regulatory applications, efficient study start-up processes, clinical trial management and monitoring, establishing quality management systems and standard operating procedures, implementing secure and compliant electronic data capture systems, data analysis, manuscript writing, and knowledge translation across a wide range of study types and interventions.
As VP Clinical Research with the Centre for Neurology Studies (CNS), Sonia specializes in building high performing teams and resilient processes to make awesome things happen in a variety of different contexts. Sonia is passionate about finding efficient ways to bridge the gap between research and reality in clinically meaningful ways.
Sonia has consulted and advised on a variety of psychedelic research initiatives, including development of the world's largest microdosing study in collaboration with Paul Stamets and Quantified Citizen, and spinning up a new dosing site for a global, Phase III randomized controlled trial using psilocybin-assisted therapy for treatment resistant depression.
Policy + Advocacy Committee Lead
Michelle (aka Shel) Scott (she/her) is an occupational therapist working in mental health in Toronto Ontario. She also leads the Toronto-based Policy and Advocacy group for MAPS Canada.
Her goal is to expand access to above-ground psychedelic medicines in a way that's ethical, sustainable, and responsible. Her interests include mental health, cognitive science, philosophy, neuroscience, Indigenous ontologies and worldviews, meditative and contemplative practices, dialectics, and the intersection between science and spirituality.
In her free time she can be found going to concerts, dancing, playing music (alone or with friends), spending time outdoors, reading science fiction, watching hockey, and enjoying amazing food.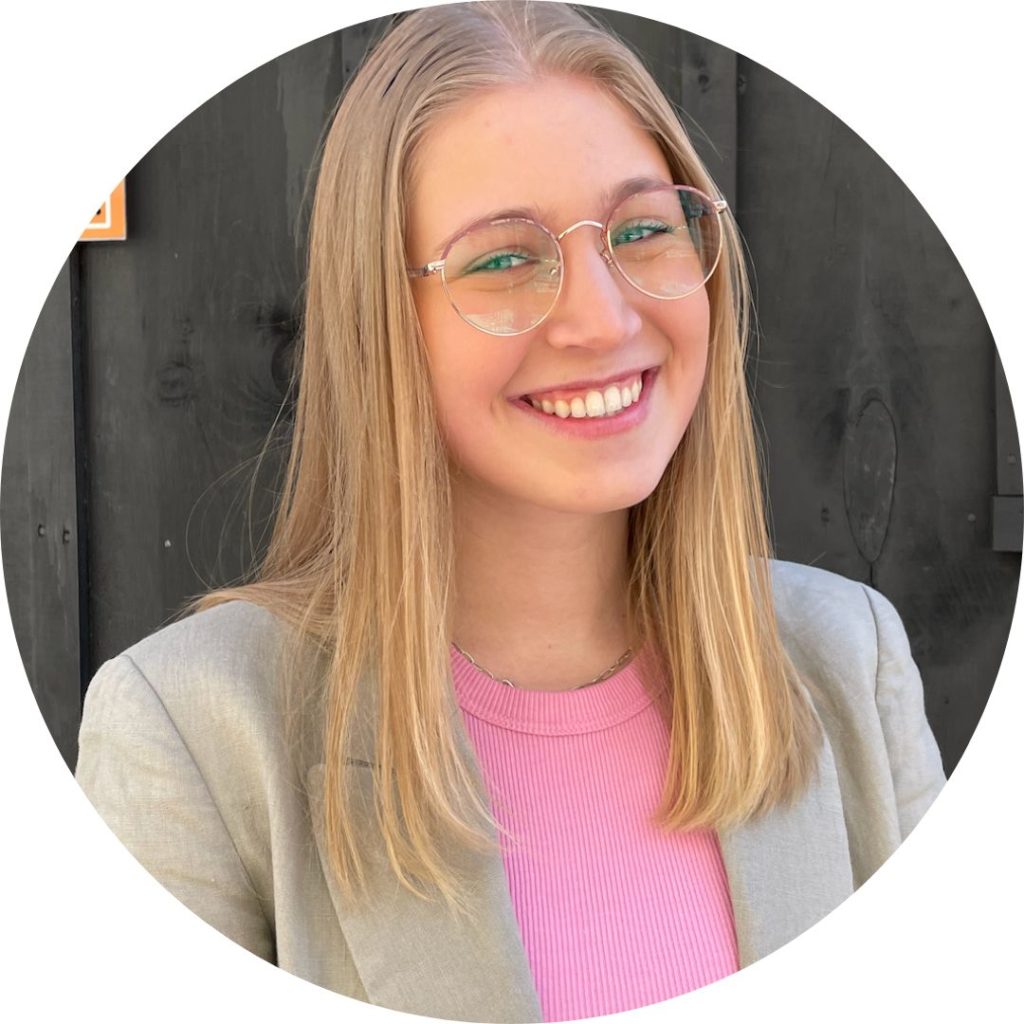 Celia is the current website committee lead with MAPS Canada. She started volunteering with MAPS in May 2023, after completing her undergraduate Honours degree in Journalism and Law at Carleton University.
She also helps out with the weekly MAPS newsletters as well as on the webinar series with the policy and advocacy committee. Celia has a background in website editing and building particularly with WordPress.
Her interest in psychedelics peaked when she wrote an article in her undergraduate degree which discussed the potential of psychedelic-assisted therapy as a new form of treatment for varying mental disorders. Celia hopes to continue her studies and hopefully work in the field of drug policy and advocacy in the future. 
Research Room Committee Lead
Erica (she/her) is an undergraduate student in McMaster University's Integrated Science program, with a specialization in Psychology. She currently coordinates monthly academic webinars through the MAPS Canada Research Room to improve the accessibility of Canadian psychedelic research.
Erica is the founder and co-president of the McMaster Psychedelic Society, a group that fosters the development of psychedelic community and scholarship for students and faculty.
Her involvement also extends to research at the Canadian Centre for Psychedelic Science in Toronto, where she serves as a research assistant for a clinical trial of psilocybin microdosing for depression.
Erica's passion for and involvement in psychedelic advocacy dates back to 2020. Her interests encompass mental health, neuroscience, Indigenous paradigms, scientific communication, and making art. She aspires to pursue graduate studies and a career in the field of psychedelic research.