MAPS Canada regularly hosts webinars featuring leading experts from around the world. Find out more about our upcoming webinars or watch past webinars!
The Impact of Canadian Psychedelics Law on Indigenous Ways of Healing
Wed, May 24, 2023 3:00 PM - 4:15 PM PDT
Welcome to the third installment in our webinar series Balancing Safety and Access in Regulations for Psychedelics, where we explore this complex issue in various contexts and from different perspectives.
The use of psychedelic plants for ceremony and healing is a tradition that is thousands of years old and has its roots in Indigenous communities all over the globe. As such, it is essential that models of psychedelic healing have a deep understanding and respect for Indigenous healing practices and ways of knowing.
The government of Canada states that it "recognizes that all relations with Indigenous peoples need to be based on the recognition and implementation of their right to self-determination, including the inherent right of self-government." The right of Indigenous peoples to use traditional and plant medicines for ceremonial and sacred use is also recognized.
As nations, including Canada, are moving forward with regulating psychedelics, medical models are being proposed with respect to psychedelic treatment for mental health.
What is the potential impact of these regulatory models on Indigenous approaches to healing? How can Canada's federal and provincial governments learn from and respect Indigenous communities in this changing regulatory landscape?
Join MAPS Canada as we discuss these topics with Indigenous leaders, healers, and activists from Sacred Circle, an Indigenous health and wellness organization offering transformational healing programs for all, based on traditional Indigenous, holistic and modern health practices.
May be eligible for CE credits.
*Recording will be available for 30 days after the event for the same email address that was used to register
Learn about how Sacred Circle approaches an Indigenous model of care with respect to psychedelic healing
Learn how Canadian laws, regulations and policies can impact safety and access in Indigenous community
Learn
about how the Nation of Canada and policy makers can respectfully
engage in consultation with Indigenous communities around policy changes
Learn about how more collaborative/community care models can
inspire new ways of approaching psychedelic healing in the changing
landscape of psychedelics in the Nation of Canada
Learn how the
psychedelic community can support Indigenous ways of healing, as an
ally, so Indigenous communities can strengthen their connection to the
land, and center traditional healing practices for increased health and
wellness.
Safety & Access: Psychedelics for End of Life & Existential Distress
Welcome to the second installment in our webinar series Balancing Safety and Access in Regulations for Psychedelics, where we explore this complex issue in various contexts and from different perspectives.
In this webinar, we will focus on the specific context of individuals facing end-of-life and/or existential distress due to mental health challenges.
We will be joined by Valorie Masuda, medical lead for Roots to Thrive, and Spencer Hawkswell, CEO and President of TheraPsil, who will share their knowledge and insights on the ethical, legal, and social implications of providing access to psychedelic therapy for these vulnerable populations. Our speakers will also discuss their current advocacy work and provide perspectives from providers who seek this type of treatment for their patients.
Joining us also is Rielle Capler, MAPS Canada Board Co-Chair, who will provide background on why this series is focused on Balancing Safety and Access, including our analysis and recommendations relating to Alberta's recent regulations for psychedelic drug treatment services and the proposed expansion of the MAiD regulations to mental health conditions.
The discussion will be hosted by Michelle Scott, the lead of MAPS Canada's Policy and Advocacy committee.
We invite you to join us for this important discussion, as we continue to work towards a better understanding of how to provide safe and accessible psychedelic therapy to those who need it most.
May be eligible for CE credits.
*Recording will be available for 30 days after the event for the same email address that was used to register
1. Discuss the impact of current regulations for psychedelics in Canada on the availability of Psychedelic Assisted Therapy (PAT) for individuals facing end-of-life distress and/or existential distress due to mental health challenges.
2. Learn about the urgent efforts made by advocates to increase access to psychedelics for mental health treatment in response to the proposed changes to Medical Assistance in Dying (MAiD) regarding mental illness.
3. Examine the perspectives of practitioners on balancing safety and access when providing PAT to individuals experiencing end-of-life distress and/or existential distress related to mental health challenges.
4. Learn about the ethical, legal, and social implications of providing timely access to PAT for individuals facing end-of-life distress and/or existential distress related to mental health challenges in Canada.
Balancing Safety and Access: Healing Trauma with Psychedelics
Regulations for legal access to psychedelics have recently begun to emerge in Canada. While it is important that regulations address safety, it's also important that they support access for those in need.
Join MAPS Canada as we explore the issue of Balancing Safety and Access in Regulations for Psychedelics. In this webinar series, we will delve into different aspects of safety and access, and what safety and access mean as they pertain to psychedelic use for therapy and healing purposes from diverse perspectives.
On March 31st, we are joined by two of MAPS Canada board members. Reverdi Darda will review the process and outcomes our recent report, and provide an introduction to this new webinar series. Kayla Breelove Carter will join MAPS Canada's Policy and Advocacy committee lead, Michelle Scott, in a discussion about balancing safety and access in relation to healing trauma with psychedelics.
This webinar will help participants:
1)Understand the recommendations provided by MAPS Canada to address the need to balance safety and access in Alberta's new regulations for psychedelic drug treatment services;
2) Understand the role that psychedelics can play in healing trauma, including ancestral, racial, and historical traumas;
3) Understand practitioner perspectives on what safety looks like in this therapeutic context;
4) Understand practitioner perspectives on what accessibility looks like in this therapeutic context, with an emphasis on racial disparities in access; and
5) Understand potential areas of tension and/or confluence between concepts of accessibility and safety in this therapeutic context, with an emphasis on trauma- and racially-informed practice and lens.
A recording of the webinar will be available for those who sign up
Kayla Breelove Carter (MACP, LCT, RCT, CCC, NuPsych., Clinical Traumatologist-TI, Psychedelic Assisted Therapist- IPI) works with individuals and organizations to increase their awareness and understanding of trauma, racial trauma, and adverse childhood experiences. Kayla helps bring reflection and profound change in one's recovery journey, while guiding organizations in the reflection of how their privilege and own lens, can play out within their role in the workplace.
With over ten years of clinical experience, Kayla specializes as well in nutritional psychology and psychedelic assisted therapy. As a clinical supervisor for those seeking licensing in New Brunswick and Nova Scotia, Kayla also dedicates her time in supporting graduate students through Breelove's weekly free counselling clinic and community counselling program, where individuals seeking counselling therapy can engage in one on one mental health counselling for free.
When she is not providing counselling therapy or consultation work, Kayla enjoys contributing to CBC Morning Moncton and PEI, as their mental health columnist, while also spending time with her two children under five and partner of fifteen years.
Reverdi Darda, RN, is the President and CEO of Cena Life Inc., an Alberta based mental health services company and is also a new member of the MAPS Canada Board of Directors. With over 30 years of experience as a Registered Nurse and executive leader, Reverdi has wide-ranging knowledge about healthcare operations, policy and program development, strategic planning, and community engagement. She understands the challenges that healthcare systems and their structures have in offering individuals and families consistent, reliable, client focused services. She is passionate about bringing evidence-based innovation forward to those in need.
Reverdi is Metis and a direct descendant of Damase Carriere who fought against Canadian Colonialism beside Louis Riel in the heroic Metis North-West Resistance of 1885. Her passion to engage communities and work together for the equity and inclusion of all is reflective in her family's legacy.
Reverdi has held executive and leadership roles within the public, government, and non-profit sectors. Her strategic, analytic, communication, and people skills along with her determination, good humor, and versatility have consistently been considered an integral part of her success in leadership roles. Reverdi creates safe spaces and builds trusting relationships with all levels of professionals, including within communities.
Michelle (aka Shel) Scott (she/her) is an occupational therapist working in mental health in Toronto Ontario. She also leads the Toronto-based Policy and Advocacy group for MAPS Canada.
Her goal is to expand access to above-ground psychedelic medicines in a way that's ethical, sustainable, and responsible. Her interests include mental health, cognitive science, philosophy, neuroscience, Indigenous ontologies and worldviews, meditative and contemplative practices, dialectics, and the intersection between science and spirituality.
In her free time she can be found going to concerts, dancing, playing music (alone or with friends), spending time outdoors, reading science fiction, watching hockey, and enjoying amazing food.
MAPS Canada presented a webinar:
Emerging Regulatory Frameworks for Psychedelics in Canada: Impact on Access
About this webinar:
Examine and explain the current Canadian regulatory landscape as it pertains to psychedelics.
Discuss the emerging changes in the regulatory landscape for psychedelic therapy in Canada.
Provide insights on Indigenous sovereignty and relations between First Nations and the Nation of Canada in relation to healing practices.
Discuss practitioner's perspective of the changing regulatory landscape and its impact on ensuring safe and effective access to psychedelic medicines and treatments.
Summary:
Current Canadian drug legislation prohibits legal use of most psychedelic medicines (excluding ketamine). However, there are some ways to  access legal psychedelic medicine currently, i.e., through Section 56 exemptions and the Special Access Program (SAP).
Changes in Canadian psychedelic drug policy are emerging in Alberta and other provinces. These new policies and regulations have the potential to set a precedent for the rest of Canada. 
However, concerns have been noted with these proposed changes and their impact on access. Furthermore, Indigenous perspectives have often been left out of the landscape of drug policy and research.
Join MAPS Canada as we provide exposition on the current regulatory landscape and bring together practitioners in the field of psychedelic therapy and science to discuss their experiences with access under the current regulatory framework, as well as their hopes for and concerns with future regulations pertaining to psychedelic medicines and treatments.
If you want to connect with other prescribers and practitioners who are interested in using the SAP for accessing legal psychedelic therapy for clients and patients, please consider being a part of our SAP Community of practice. For more information, CLICK HERE.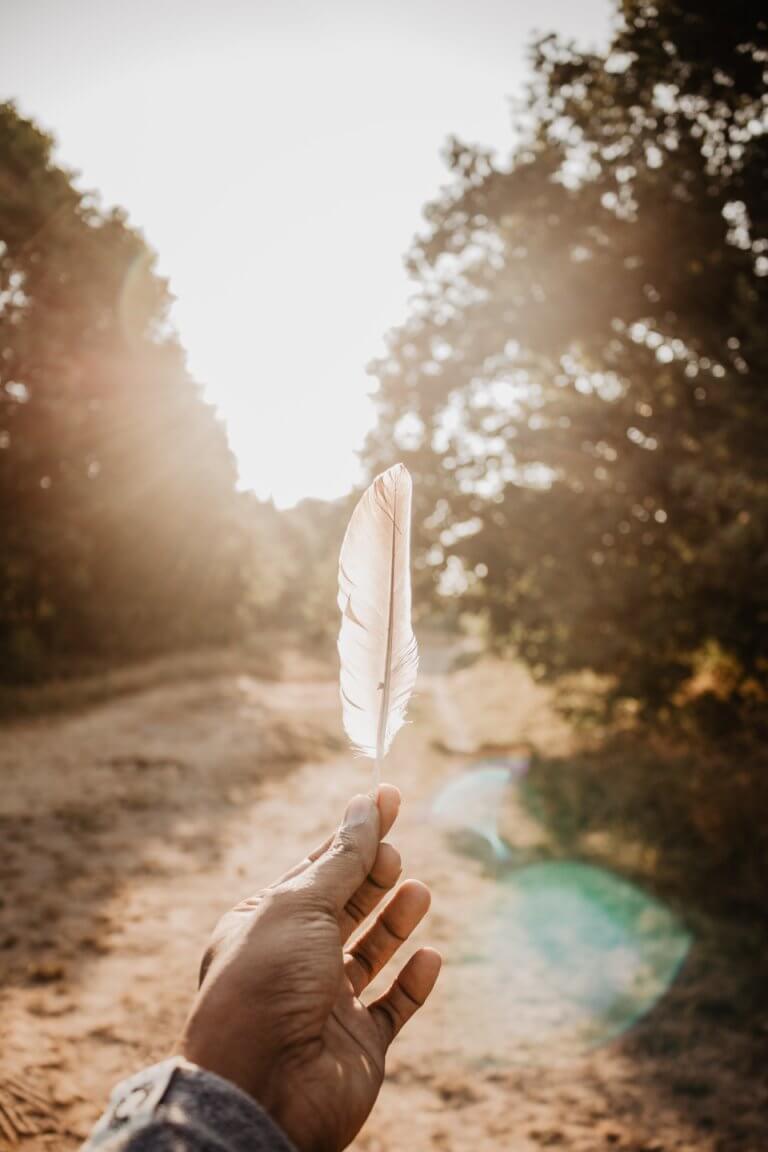 Driving Change - Episode 3
Improving Access To Psychedelics As Medicine
Join MAPS Canada as we celebrate our partnership with the groundbreaking Roots To Thrive Community of Practice based in Nanaimo, BC, on and in partnership with the Coast Salish Territory of the Snuneymuxw First Nation and Vancouver Island University. We'll discuss its innovative model and programs, and the results being reported by patients.
Working with stakeholders in Vancouver Island Health and Health Canada, Roots to Thrive provides multi-week, multidisciplinary mental healthcare programs (that include psilocybin-assisted and ketamine-assisted therapy sessions) for physician-referred patients experiencing a range of diagnoses (including PTSD, treatment-resistant depression, eating disorders, substance use disorder, OCD, end-of-life distress, and more) within an evidence-based, decolonized, and equity-informed community of practice (group therapy) model.
The Roots to Thrive team is led by regulated healthcare professionals who have been specifically trained in supporting and facilitating legal psychedelic therapy. Its multidisciplinary team includes over twenty experienced physicians, nurses, psychiatrists, registered clinical counselors, Indigenous knowledge keepers, somatic therapists, cultural and spiritual care practitioners, and trained facilitators.
We are delighted to welcome the founders of the Roots to Thrive Community of Practice and Dr. Lindsay Farrell, PhD, to discuss the on-the-ground impacts of Health Canada's Special Access Program on patient access to care; why the Roots to Thrive model is both innovative and scalable; and the positive results patients report experiencing with Roots to Thrive's programs.
Driving Change - Episode 2
Harm Reduction For People Who Use Psychedelics
MAPS Canada and guest speakers from the psychedelic harm reduction organization DanceSafe will explore the main principles of harm reduction and how to reduce the risks of using psychedelics. We'll discuss the importance of checking unregulated substances for adulterants, and how to do so with a drug testing kit. We'll also discuss how to talk with your friends and community about the importance of drug checking.
We will also explore the art of "trip sitting": how to best support someone through a psychedelic experience by helping them maximize benefits, reduce harm, and practice integration of their experiences.
Driving Change - Episode 1
Undoing the Harms of Drug Criminalization
For over a century, certain psychoactive drugs in Canada have been criminalized while others remain freely and legally available.
The so-called "War on Drugs" has cost vast amounts of public funds, imprisoned millions, and increased violence across the globe. It has led to a toxic and deadly illegal drug supply that has taken the lives of tens of thousands of Canadians.
Despite this "war," drugs are more available and used than ever. As we are collectively understanding the futility of past approaches, calls for decriminalization have increased in Canada and around the world.
MAPS Canada and our guests will discuss decriminalization, why it is important, and what decriminalization can–and cannot–do. We'll take a critical look at decriminalization efforts in Canada and the US as a way to undo the harms of criminalization, and discuss what a world of decriminalized psychedelics might look like.